Google My Business 2018-Free Views and Leads
Google My Business
Google maps is among the top 10 applications used on both iOS and Android and it's not surprising why. It's the number 1 maps application in the world closely followed by Apple's Map app. Google maps was launched on February 8, 2005, and has continued to develop ever since. From merely providing directions to providing business listings for the favourite things you love. The key feature that allows Google Maps to thrive in such a competitive environment with Google is due to the vast information it has in on both directions and stores all around the world. You can literally search for any business listing, activity and Google Maps will lead you with directions to that location. You can also easily edit your business listing so that it provides the customer with a whole slew of information that can help them make a better decision. In this post, I will be showing you how to take control of your business listing and take it to the next level to get free leads and views for your business. If you would like to follow this post, please visit the page by clicking the following link: Google my business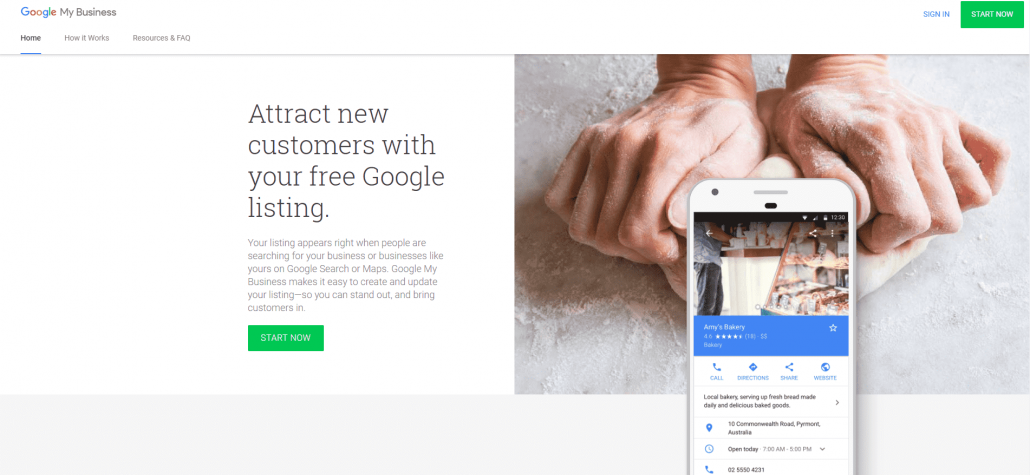 as the business tool of Google Maps, it allows businesses to register their listing and also to make changes to their listing to show the products, services, opening hours and even ratings from real customers. The process to claim your business is simple and just needs some time for Google to Send you a verification physical mail.
Add Your Business
Hit start now if you do not have a Google account or Sign into your Google account. Your personal Google account can also access the listing.
Once you've signed in, you will be prompt to input your business name. This name will be what Google map shows its viewers. As a tip, choose a short and simple name, as much as possible, avoid adding the type of business. For example Pte Ltd, LLP.
Next, add the street address and postal code and select the region you are located. There is also an option to select if you deliver goods and service to your customers. If you are a home based business, do not select that. If you are a brick and mortar store serving customers at that location, you'll definitely want to tick that.
Google will ask you a series of questions if you ticked the option "I deliver goods and services to my customers". Once that's done, Add in the Business Category, This will allow Google to help people searching for your industry find you. As much as possible, try to select the category that you can relate to.
Probably the most important part, add in your phone number and website that will be listed on Google Maps. As much as possible, you should make sure that you have a website. In today's day and age, having a website is paramount to your business success if you want to target the newer generation.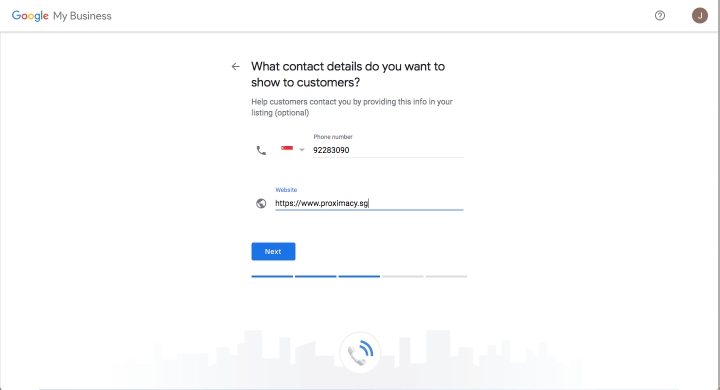 Choose whether you want to stay in the know with Google updates. As a rule of thumb always pick yes. Google regularly gives you insights on how to improve your listing which will be beneficial in the long run.
Thats all! Click finish and you'll have to wait for Google to send you a verification mail. This mail will be sent to the address so make sure that the address you've input is correct.
After verifying your business, you can make changes to your listing such as pictures, opening hours, description of service and manage reviews.
Make Important Changes
Reviews
Probably the most important part of your Google Business Page is your Reviews page. Reviews is usually the deciding factor for a customer when looking for similar products and services. As such, it is important to not only address the bad reviews but also the Good reviews. This tells your potential customers that you are continually looking for feedback and that you are managing the online properties you have.
Photos
As the saying goes, A picture is worth a thousand words. Visitors want to know all about your business before making an effort to step into your premise or visit your website. Make sure that there are appropriate photos that have proper title tags and captions to help visitors understand more about your business. Google has made a the photos section a lot easier to navigate and allows you to manage both photos uploaded by you or your client.
Info
probably the most important part of your listing, info allows you to add specific contact information and opening hours to your business listing. You can also add specific keywords that best describe your business. Use this wisely as you can only put a few at a time and Google uses such keywords to identify your business when a user queries this.
Conclusion
Google my Business is just one of the many tools that you can use to improve the visibility of your website in Google's products, as the elading search engine provider, it is important to get onboard with all of Google's tools in order to give your business an edge. If you would like to learn more about Google's other products, please visit our other pages about Google Search Console or about Analysing the visitors to your website by Google Analytics.
https://proximacy.sg/wp-content/uploads/2017/01/logo-300x138.png
0
0
Site Default
https://proximacy.sg/wp-content/uploads/2017/01/logo-300x138.png
Site Default
2018-08-28 00:33:25
2018-08-28 00:33:25
Google My Business 2018-Free Views and Leads