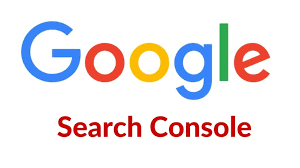 Google's Search Engine Optimization (SEO) starter Guide
In case you aren't aware, Google recently updated their Search Engine Optimization (SEO) Starter guide. This guide was not updated since 2008 which is over a decade ago and it updates its content with it's latest algorithms. You can view the guide here. If you are just getting started or have no clue to what SEO is all about, it's a good place to start, It teaches you everything from onsite SEO to even promoting your website through various means such as social media, newsletters and through its other sites such as Google my business and Google maps.
Here are some of the key pointers from the guide that most people know of but do not use more of.
Organising your website to 3 or fewer clicks
This is also known as organizing your site hierarchy. Navigation through your website is important so that visitors can find what they want quickly. As a guide,  plan your website such that they can reach what they want in 4 or fewer clicks. As a start, creating categories for your product and services is a great way to future plan your website.
Breadcrumb lists
showing breadcrumb lists are also a great way for your visitors to understand which part of the website they are in and helps them to understand the flow of your website.
Optimising your images and content
Content is king and Google has always been advocating this. Make sure that your content is readable by proofreading before publishing. Always create fresh content and write your articles or posts that visitors want to read. Not for the search engines. Most people get carried away with always writing it for the search engines that they forget who their true visitors are. When you are dealing with images, it is always wise to compress your photos. compressing your images not only reduces the size which in turns reduces the waiting time for loading, it also retains the image quality from the original size. There are many free websites out there that help you to compress your images but the one I really love is optimizilla. You can upload up to 20 photos at a time and you can even choose what quality you would like. Allowing you to tailor what size you want your image to be.
Mobile Friendly Site
Ask any website owner who has integrated analytics into their website and they will tell you that about 50% of their visitors come from mobile devices. While it is easy to tailor your website for desktop/laptop users, it can look totally different on mobile view. Make sure that your images, buttons as well as navigation are properly laid out for mobile users. It can be really frustrating as a mobile user to click on a small text accurately.
These are just some of the many tips from Google. The next time you are trying to implement something new, check back to the guide and see if your methods align with the guide.
https://proximacy.sg/wp-content/uploads/2017/12/google-search-console-help.png
168
300
Site Default
https://proximacy.sg/wp-content/uploads/2017/01/logo-300x138.png
Site Default
2017-12-13 14:46:12
2017-12-20 23:04:54
Google's Search Engine Optimization (SEO) starter Guide