Keep up to Times with your Website Design
Being in the online marketing niche, I go through a lot of websites every day. Whether be it multinational companies or small medium enterprises or even storefronts businesses, you get to see the evolution of their online presence and the different goals that each company have. Websites are like your storefront online and it really affects your conversion rates in the long run. From our years in the business, there are many businesses that have websites that date all the way back to 2000. The design is outdated, it is often not compatible with the current standards and it is slow and unresponsive when viewing on mobile devices.
HTML 5
HTML 5 is the type of markup language that is used by many up to date websites for structuring and presenting content on the web. It was introduced in October 2014 and is the current standard used for the majority of websites today. It is extremely flexible and will support the latest forms of multimedia without the need for other plugins, unlike Flash. There are many web design software that uses HTML 5 and includes WordPress, Adobe Dreamweaver and many other platforms.
Websites that are Graphically Pleasing
Gone are the days where you could get away with websites that are just text and low-quality images. In today's standard, it is important to get contextual images that are high in quality and fit with the purpose, goal and organisation theme. The pictures should support the content of your website without being overly distracting. Be careful that graphics can have the same effect of pulling visitors away from the actual content and might even cause visitors to exit the page to search for another product as a result. As such, it is important to evaluate at times whether you want to allow advertisements on your website as it might distract the user from making the final sale.
Compress your images
In order to make your website load as quickly as possible, it is important to compress all your images. By doing so, you reduce the size of all your media, making it much faster to render and thus make your website speedier. for more tips on how to make your website faster. Do check out a post we did on speeding up your website.
Hosting your content with a third party
Though it might be tempting at times to host everything from your website directly, there are many platforms out there which allows you to use their service while marketing your product or service. if you are placing a video on your website, make it an effort to use youtube or Vimeo as a service to upload and embed your video to the site. These prevent you from using too much bandwidth which can, in turn, slow down your website.
Responsive with any device
A great website is one that is responsive no matter which device you are using. With over 50% of users visiting sites on their mobile devices. It is paramount to ensure your website runs smoothly and is adaptable to these users. Mobile views intentionally have larger buttons which make things easier to click. The text is also adaptive and will fit according to the screen size, making text easier to read and manage on relatively smaller screens. If you are using WordPress like us, most themes already have inbuilt features that make the website responsive for all users. However, it is always important to customise this so that you have a unified user experience across all devices.
Industry standards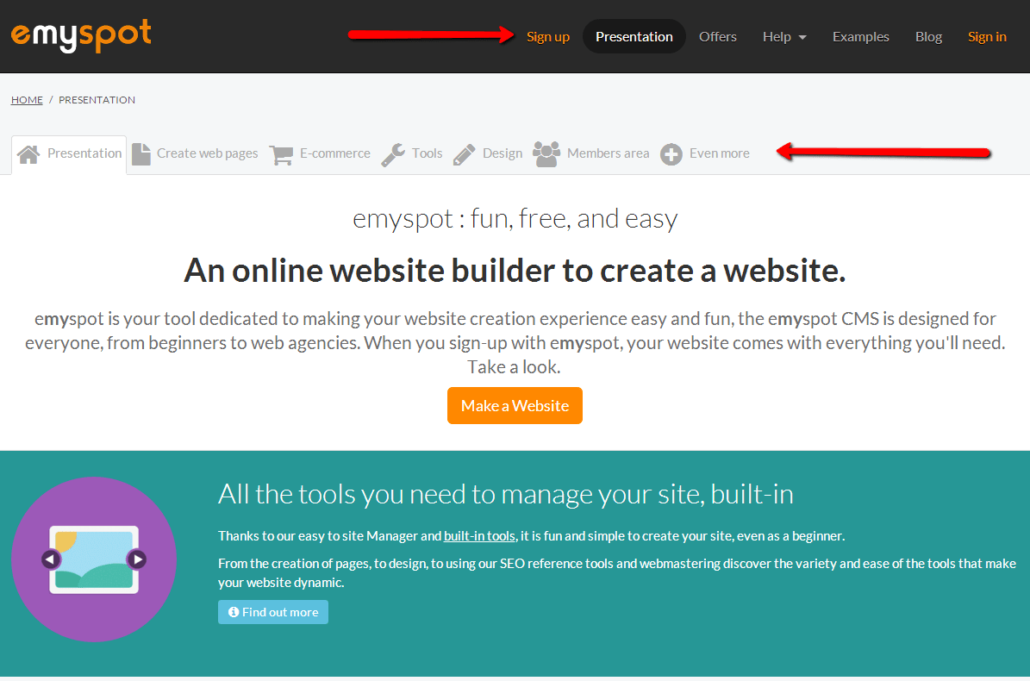 If you notice, a lot of good websites tend to look very similar to one another and it isn't without reason. These websites follow an unspoken industry standard. Whether is it the colour of the backlinks links in blue with a highlight of the way websites are formatted. These are in place so that a user does not have to "figure out" how to navigate through the website. Simple things such as a menu which is usually horizontally placed as well as a footer menu with the different pages is subtle things that have been set in stone by millions of websites. In other words, don't try to be revolutionary when millions of websites follow such standards. It won't do your website any good to stand out in a bad way and it has the effect of confusing potential visitors on how to navigate across your website.
Change Your Website Design Periodically
If you feel your website design is stagnant and the design is not up to par with your competitors, it might be high time for you to get a new refresh. Customers usually judge the outlook of your website and form an impression on your business image. If you do not bother to make your website presentable, chances are that your competitor that does will snatch the business. In today's times of online media, there is no better time to employ all you can to gain an edge in the online web.
https://proximacy.sg/wp-content/uploads/2018/06/responsive-website.jpg
460
1140
Site Default
https://proximacy.sg/wp-content/uploads/2017/01/logo-300x138.png
Site Default
2018-06-28 16:25:04
2018-06-28 15:05:14
Keep up to Times with your Website Design