As a Search engine agency, we have seen far too many customers getting burnt by "industry experts" who claim to know how to rank in the search engines. Our clients then pay thousands of dollars, not knowing what to expect and just relying too much on these "expert".  This should not be the steps taken for any company and in this post, we hope to explain the roles of a search engine marketer.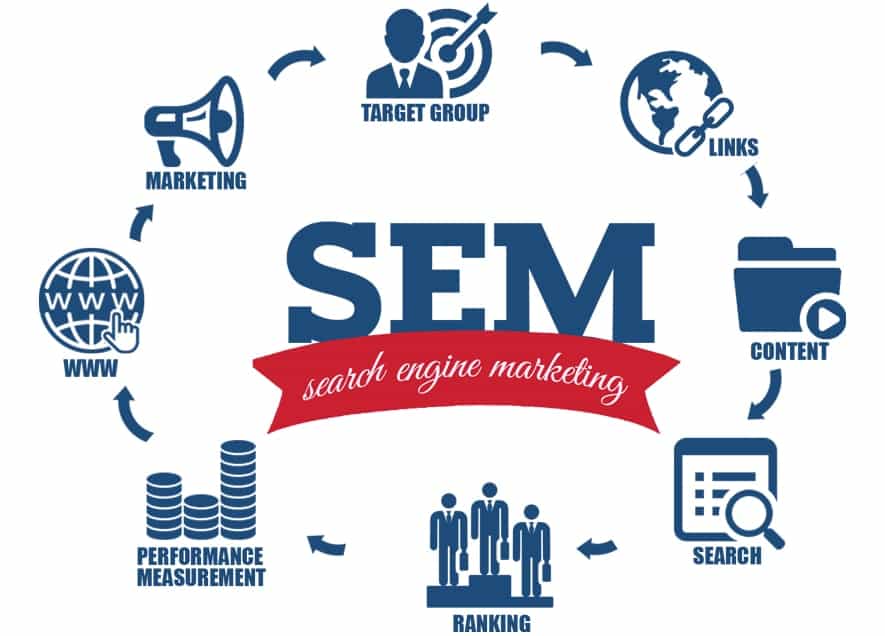 Search Engine Marketing comes in a form of either search engine optimisation or through pay per click (PPC) means. If you are looking for an instant result, PPC should always be the primary method but overall, the best still comes from good SEO. However, search engine optimisation should always be an extension of your business and not the primary means. You should already have a decent website that can function well for both mobile and desktop users and work as flawlessly as possible.
Understand Your Needs
A SEO should always understand your business goals and your needs. Always conduct a one to one interview and ensure that they are genuinely interested in helping your business grow. NEVER trust anyone who does not take interest in doing so. Search engine optimization is all about learning how your business works; how you obtain your clients, how you close the sales and how you proceed with your post sales. An SEO should also be cognizant of the competitors that are in the industry.
During your first interview, your SEO should be discussing the following with you:
Current processes of your business
what are the keyterms most likely to be searched by a visitor to find you
website overview
how the SEO intends to achieve the result

Their references should always be in line with Google's Webmaster guidelines

In-depth analysis of website
Past experiences and projects
Search engine optimisation is a delicate and technical approach to rank better on the search engine ranking page after and they should always follow Google's guideline to avoid penalties which can bring down your overall standing.
After your first meeting with your SEO, you should have a good gauge of whether he is in it for the long term and whether he is reliable.
Internal Site Audit
The first two months should always be spent on the internal workings of your website. Linking your website to Google analytics and Google Webmaster should always be the first step. Next, going through page by page and ensuring that proper meta data is filled out. Next, making sure your site architecture is properly laid out and easily navigable.
Your website content should always be visitor centric. Ensuring that all is done to help your visitor get the best experience from visiting your site. Make sure that all your articles and pages have useful and readable text that visitors will be able to understand. I have seen far too many websites with horrible sentence structure that looks like it was done by a 12 year old. Your articles should also be substantial in detail and contain sufficient information for visitors to trust your website enough to purchase it from the first visit.
Lastly, speed optimisation. I cannot emphasis more on the importance of this. Site speed is becoming a bigger factor when Google ranks websites and should be your priority. Google states thatbeyond 3 seconds, websites stand to lose 10% of potential visitors. If you want to avoid this, ensure that your website looks clean without too much clutter and plugins. Simplicity is often the best solution for any website.
External linking
Despite how Google wants natural linking to occur and not link building, it is still the best way to rank any website in the quickest time. That said, backlinking should always be done the whitehat approach. Ensure that your SEO provides you with this approach at all times. The last thing you want is for your website to be penalised for using unauthorized blackhat which usually comes in a form of spam and poor backlinking habits.
Tracking and reports
With all the different work done, the last step is to receive tracking and reports from your SEO. Optimisation can take anywhere from 6-12 months in general for a medium competitive industry and you should have a monthly record of what your SEO is doing in the background. Always insist of getting monthly reports from him so you understand what has been done. This will prevent any misunderstandings and also you can point out anything that you do not feel comfortable with. You should get your SEO to provide with you a goal for certain keywords. This will allow you to maintain a smart goal.
Conclusion
By now you will have a better understanding of why website optimisation is so complicated and why you should hire someone to handle SEO this for you. Pricing for SEO services usually cost between $800- $2000++ depending on your industry and competition. Hopefully through this post, you have a better picture of what to expect from your SEO and also how to manage your website's progress.
Find out more about our Search Engine Optimisation Services and how it can help grow your business exponentially today. Our rates are affordable and we always strive to achieve success together with you. We believe that we bring you success, you'll stick with us and help us gain success too!
https://proximacy.sg/wp-content/uploads/2017/01/logo-300x138.png
0
0
Site Default
https://proximacy.sg/wp-content/uploads/2017/01/logo-300x138.png
Site Default
2017-09-18 11:11:49
2017-12-20 23:03:59
Roles of a Search Engine Marketer